Thinking of buying and importing Japanese Used Cars?

Japanese cars hold many advantages over cars made elsewhere, such as:
Outstanding vehicle quality and reliability
Affordable prices and low cost of ownership
A wide variety of vehicle types and sizes, from SUVs to sports cars
Before you rush into purchasing and importing a car from Japan, you
first must learn how the process works. Failure to properly investigate the process can lead to serious problems with the process, including your falling victim to a Japanese used car auction website purchasing scam.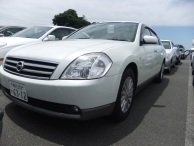 Through this website you have access to vital information about both buying and importing high quality Japanese cars. This website can save you from a costly and frustrating financial mistake.
What will you gain from this Japanese used car guide?
You will learn how to buy Japanese cars from car auction sites and how to follow the proper procedures after you complete the purchase process.
You will become familiar with car auction sites' prices and other costs associated with buying high quality Japanese used cars.
This guide also helps you more easily make a purchasing decision when you plan to buy Japanese used cars through car auction sites. In addition, other valuable questions about purchasing Japanese used cars are also answered by this website, such as:
Why should you buy a car from an auction site versus another source?
What are the shipping terms, as well as the shipper's and buyer's responsibilities?
Is it absolutely necessary for a Japanese used car to be inspected by Jaai or Jevic?
I know there are a lot of questions that car buyers ask themselves before making the decision to buy a used Japanese car, and I am here to answer all of your questions.
You are in the right place to find out exactly how to purchase quality Japanese cars. This website provides insightful and valuable information about the entire process.
What if you have already purchased your Japanese car? What do you do next? The information included in this guide doesn't stop just at buying and importing Japanese used cars through car auction sites, but it also supplies information about owning and caring for Japanese used cars.
Car Care and Maintenance
Knowing how to perform simple car care and maintenance can potentially save Japanese cars owners thousands of dollars on their investment. This website's articles explain detailed instructions about how to do the following care and maintenance tasks:
And even more information about caring for your Japanese used car!
Japanese Used Car Information
Especially since the earthquake and tsunami disaster in Japan on March 11, 2011, and the subsequent problems with the Fukushima nuclear reactors, you should be vigilant in watching for the signs of radioactive cars that might arrive at your local Japanese car salvage yard.


In the unfortunate event that you purchase either parts from a radioactive Japanese car or even the entire car, you will likely go through a frustrating process to properly dispose of the car or the parts. Click here for information about what you need to watch for to avoid purchasing radioactive Japanese cars or radioactive Japanese car parts.
Future Goals
I am hearing an increasing number of complaints about dishonest Japanese car auction sites that deceive buyers into paying them money without providing the correct Japanese car models or without providing a car at all. Getting the Japanese car you paid for, or receiving a refund on the money you paid can then become a difficult battle.
In the future, this website will also provide resources to help you find honest and reasonable car dealers in Japan. The website will also provide information on how to alert the public about dishonest car auction sites that claim to sell Japanese used cars, helping others avoid being cheated by those fraudulent car auction sites.

Have you ever wanted to publish something on the Internet? Win a prize by participate in a Writing Contest. This is your chance! Click the link to see the on-going contest and follow the instructions.

If you have any comments or want to share any knowledge or information about importing Japanese used cars, I would love to hear from you! I appreciate any contributions you are able to provide for the improvement of this website.
Copyright © 2015. IMPORT-JAPANESE-CAR.COM