Shipping Documents and Import Regulation used when shipping a car from Japan
These are the most common shipping documents that used in the process of shipping a car, without the right documents your car will not be allowed to leave Japan.
Depending on the destination country's import regulations, some of documents may not be required or required documents may be more than the listed below.
1. Export Certificate.
2. Bill of Lading.
3. Inspection Certificate.
4. Invoice.
5. Marine Insurance Certificate.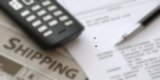 Shipping documents are available after 3 or 4 business days after the vessel depart from Japan. Your dealer or export agent can send them to you by postal office EMS, DHL or FEDEX a week after the vessel has departed.
In your country, what are the import regulations, and shipping Documents that required to clear your car at customs?
I will love to know about your county import regulations. Share your knowledge and experience here, Let other visitor learn form you...

Shipping Documents and Import Regulations!
What are the shipping documents you received after you bought your car?

What rules did you follow in order to import your car to your country?


What Other Visitors Have Said!
Click below to see contributions from other visitors to this page...

Shipping Documents in Romania

I work for rentacarbucuresti.org in Romania, a car rental agency that imports cars on a regular basis. Here are the documents that are needed in …
Shipping Documents - Back To Top