Car Purchasing Stories & Used car buying tips.
Writing Contest
Write an article about your own experience of buying a used car from Japan, share your own used car buying tips and win a prize.
HOW TO PARTICIPATE: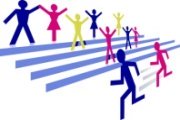 1. Write a great article about;

a. Car buying experience.
b. Missteps in the purchasing process.
(if you have any)
c. Provide us with your used car buying tips
Write about your experiences purchasing a used car from Japan. The best way for all of us to learn is to hear about the success or mistakes of others so do not be ashamed to share any of your missteps in the purchasing process.
Your article should have unique content about you and not someone else. The main concept for this contest is to provide used car buying tips for others to learn from.
Entry MUST be at least 500 words or more
2. Submit your article

Please submit your article in the form below.
3. Photo

You can add up to 4 photos for your article.
4. Prize

The highest voted article will receive a price of 75$ for 1st winner, 50$ for 2nd winner and 25$ for 3rd winner.
5. How to find a Winner

All submitted article will appear here on this page. Then I will create a voting poll, which you all can vote for the winner of this contest on June 20th to 22nd 2012. I will announce the winners on June 25th, 2012.
6. Restrictions
Age: 21+
Entry Limit: One entry per person
Contest Ends: On-going.
After you click submit you contest, the next page will allow you to enter your email address. Please ENTER your email (your email address is always safe and will NEVER be shared.)
7. That's all... Good Luck!
Use the buttons below, Share this contest with your friends and family on Facebook and Tweet it on Twitter.
As seen on