Be an author and share your knowledge or experience!
Do you know anything about Japanese used cars, especially how to purchase them?
Have you ever wanted to publish something on the Internet? Do you like to help out other people? If so, this is your chance!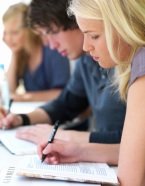 Other visitors would love to read about your experiences purchasing a used car from Japan, especially if you have purchased multiple vehicles.
If you have any advice or guidance about how to import Japanese cars without running into problems with the process we would love to hear from you!
Sometimes the best way for all of us to learn is to hear about the mistakes of others, so do not be ashamed to share any of your missteps in the purchasing process.
Do you already have a topic in mind? We are looking for a wide range of articles that talk about cars or how to importing used cars from Japan. You do not have to be a writer or an automotive expert to be an author and write articles for this website.
Your article that will appear on this page for everyone to read and benefit from.
It's simple...
Just write your article and fill out the form below in its entirety. When you are done, submit your article and wait for it to be reviewed by our staff.
After 24 hours have passed your article will appear on this website, where everyone can benefit from your knowledge and experience.
Thank you in advance for your contributions. I appreciate you sharing your knowledge and experience with the community, benefitting everyone who visits this site looking for information on buying Japanese used cars.
Share Your Knowledge!
Fill the below form.
See What Other Visitors Have Write!
Click below to see contributions from other visitors to this page...

Why You Should Buy Your Next Car Online Not rated yet
Online car buying has certainly gotten a lot easier compared to the early days of the internet, and it just may be time to buy your next set of wheels …
Online Car Auctions Not rated yet
Online car auctions can be fun and exciting. You have access to sometimes thousands of cars all in one place and you can get into an exciting bidding war …